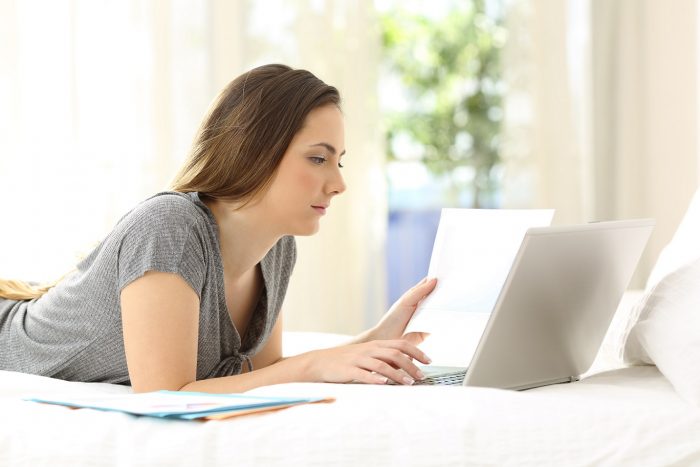 Searching for an apartment can be overwhelming and seem like a whirlwind. From weeding out the listings you like to scheduling viewings, it can become a full time job-especially if you are doing it on your own, without a broker. All the more reason to have a little debrief with yourself after each viewing. Here's how to keep your NYC apartment search sane and on track.
Write Down Your Thoughts
After you view a place, take a quick moment to jot down your thoughts. What did you like about it? What didn't you like? Will your furniture fit? Can you live with the layout? If you're apartment hunting in NYC, chances are you'll be viewing several apartments and if you go on a bender of open houses, it can be difficult to tell them apart. Writing things down will help keep track of the pros and cons of each place.
Act Quickly
Apartments move fast so you need to make decisions quickly. Did you hate the apartment? Move on, and see more. If you loved it, or liked it, you need to make a decision. First, get a sense for how likely it is that the apartment will stay on the market. Did it just get listed? Has it been available for days or weeks? Are there a lot of similar and available units in the same building? Once you gauge the demand for the apartment, make the call and act.
Communicate With Your Agent
If you're working with an agent, be upfront about what you liked and didn't like. If you don't give clear guidance, your agent can't find other apartments that match your feedback. If you've been clear about your needs, and you've seen ten or more apartments with the same agent, something is not working. Either that or your expectations are out of line. It may be time to find a new agent and adjust your expectations.
Adjust Expectations
Once you've seen some apartments available, be ready to adjust your expectations, especially if you're new to NYC apartments. The reality is you may not get 100 percent of what you want. Finding an apartment in this city comes down to managing expectations. Usually the pain points are due to budget constraints. What you can afford to will have the most impact on your options. Are you expecting a nicer apartment than your budget will allow? Are you searching for a Tribeca apartment on a Washington Heights budget? Figure out what compromises you can live with and make the most of your funds.  Assess demand, trust your instincts, make a decision, and be happy. No regrets!