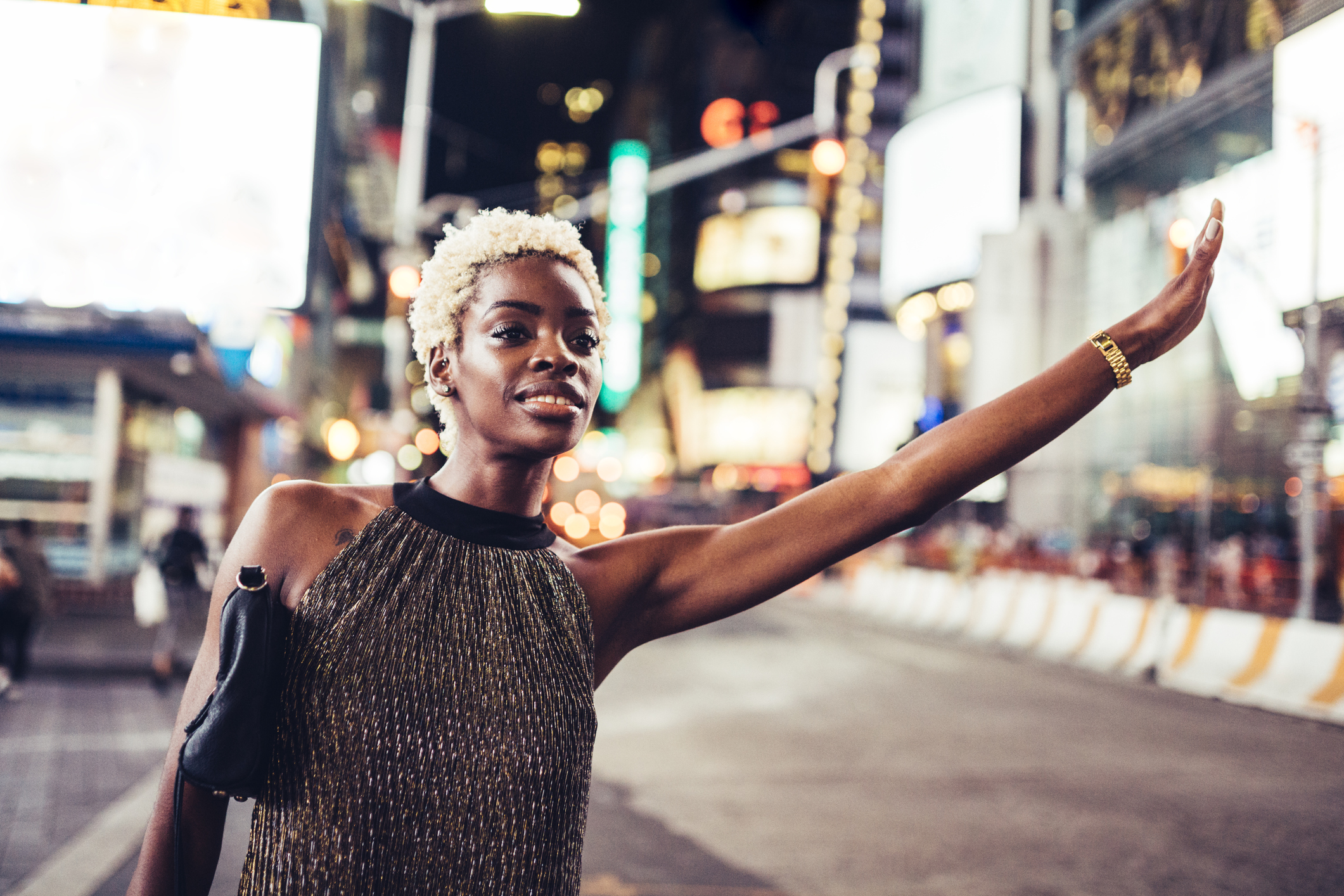 Despite being home to 8.5 million people and its gritty past reputation, crime in New York City has continued to drop in recent years. This fact didn't make my parents feel terribly comfortable about me moving here on my own from California nine years ago. My dad still pictures the city as something out of the 1979 documentary "80 Blocks from Tiffany's." And I am sure many dads can relate.
Uneasy I was living alone in the first place, his anxiety only increased when I got mugged walking home. It's a right of passage, right? Not really. Don't let my experience happen to you. Here are my real world tips for women living alone in NYC.
Pay Attention to Your Surroundings
It is completely understandable to want to mentally check out in a city this crazy, especially during daily commutes. We're constantly walking around, glued to our phones, books, and otherwise trying not to make eye contact with anyone. I still instinctively put my headphones on even if I'm not listening to anything simply because it discourages others from speaking to me. Pairing sunglasses with my headphones creates a Harry Potter style invisible cloak where no one can see my face and I can pay cat callers dust because I won't be able to hear them.
Sounds like an ingenious plan, right?
NOPE!
Just because you're not paying attention, doesn't mean others are not paying attention to you. Someone could be watching you and observing your daily routine in the hopes of preying on you in the future. Be alert. When you look alert, confident and aware of your surroundings, you present yourself as less vulnerable target.
If you are creature of supreme habit, as some of us are, consider switching it up — especially if you feel unsafe in your neighborhood. Walk home a different route from day-to-day and avoid leaving your apartment at the same time every day. This will make it harder for potential predators to track you.
Secure Door and Window Locks
This may seem like a no-brainer, but it is the easiest way to keep intruders out. If you're apprehensive about a new neighborhood and living solo, ask your landlord to have the locks changed before you move in. Also, it is important to note that landlords should only have limited access to apartment to your apartment. It is up to you to decide whether or not to give the super or maintenance person access as needed.
Living on street level or with a fire escape out your window can also present safety issues. In either scenario, you will be most safe with security bars on the windows. Most ground floor apartments do have bars on the windows, but it is not always the case with windows adjacent to fire escapes. If personal safety is a concern for you, ask your landlord if these or window gates can be installed.
Let there be Light
Well-lit entry and hallways are your friends. Not only is it a hazard for bumping into things and injuring yourself, a dark hallway can hide an intruder. Landlords should also provide the building common areas with functional light, but if yours is being difficult or slow to fix a damaged light, kindly remind them that there are plenty of battery operated LED lights that will work in the interim.
Consider a Doorman Building
A doorman provides an extra layer of security. Women living alone should definitely consider this option if it's financially feasible. Doormen know all the residents in the building, and will be familiar with their frequent guests. In my personal experience, it is incredibly comforting to know that any non-building resident will be vetted before being allowed to enter the building.
If a doorman building is out of the cards, consider a building with a virtual doorman, that allows you to view who is at the door before buzzing them in. In all cases, avoid buildings that do not have self-locking front doors and be cautious of buildings that have double door foyers. It's an easy place to get cornered by an intruder who's following you.
Know Your Neighbors
There's strength in numbers, so it's a good idea be familiar with fellow tenants. You don't need to be best friends, but it is worth your time to at least know what they look like. Again, it is easy to want to keep to yourself and avoid human interaction altogether but there may come a time when you will need their help. A good neighbor will alert you to anything fishy going on in the building and generally look out for everyone's safety.
Don't Fly Under the Radar
If you live alone, it's important to check in with people. Not to sound like your mother, but text your friends (or even your parents!) when you get home from a night out. If you walk your dog at night or run at night, let a friend or family member know this is part of your routine and where you go. While it may seem like overkill to text your mom every time you walk Rover to the corner — you don't have to, necessarily — it's good to put systems of communication in place.
If you're uncomfortable traveling home solo, consider using a free service like Brooklyn Bike Patrol. Patrol volunteers undergo background checks and will escort you home from subway stations in the city.  Contact them at 718-744-7592 45 minutes prior to arriving at your destination.