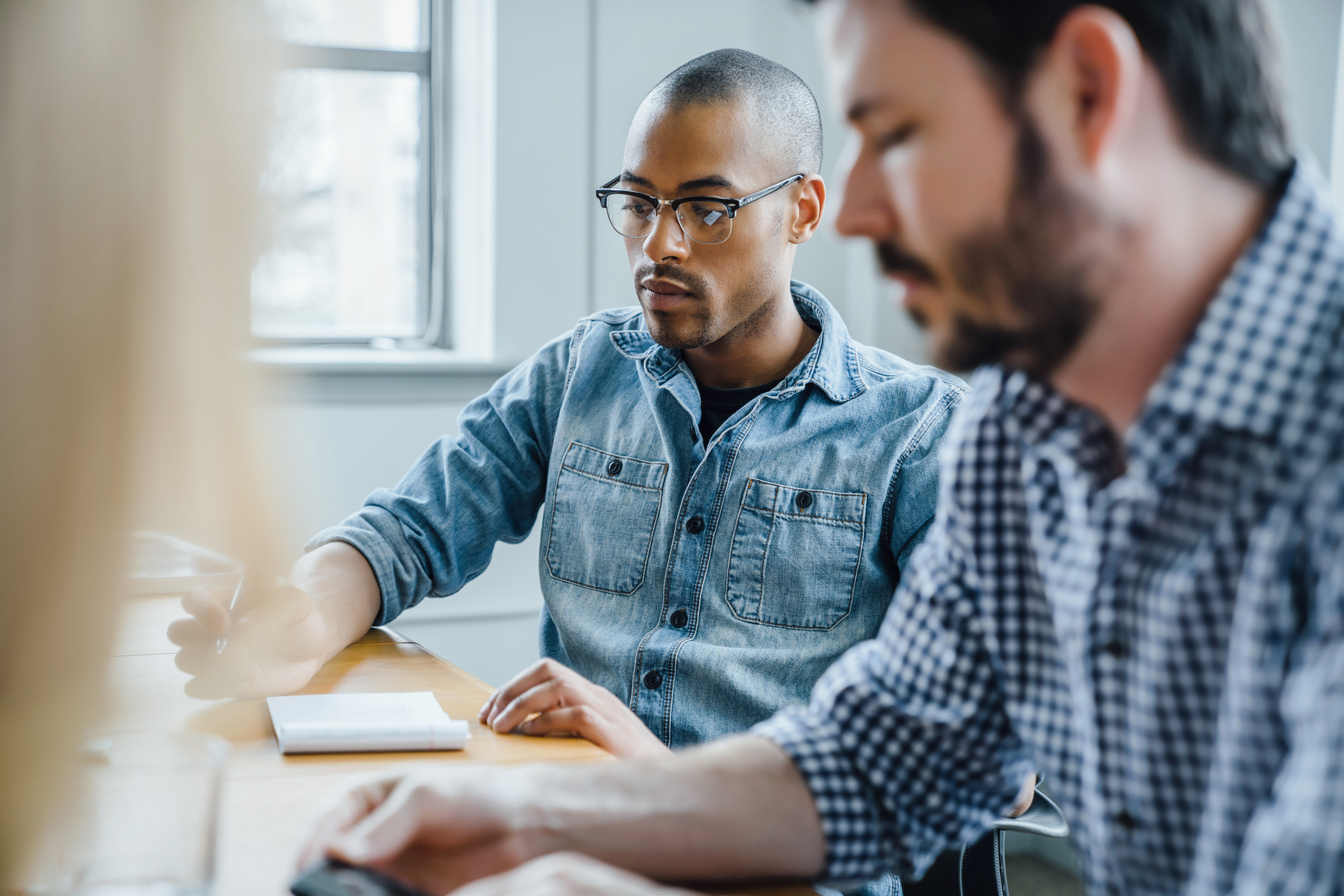 The process of signing a lease will vary depending on several factors. Are you renting from a management company or an independent landlord? Did you use an agent or find your apartment on your own? Did you need a guarantor to help you secure the apartment? Regardless of how you landed your apartment, the lease signing is an important time. Come prepared and come with your wits about you. Read these tips to ensure you smoothly and successfully sign your lease.
Schedule PTO and Take Pictures
After your application is approved and your credit check clears, your landlord will prepare the lease for you to sign before moving in. Typically the signing will take place at the apartment you are renting, your broker's office or the office of the management company. Signing a lease almost always happens during business hours on a weekday, so be prepared to take time off from work. If you sign the lease at your new apartment, use this as an opportunity to do a final walk-through. You will be expected to leave the apartment in the same condition you found it, so make sure you've documented the condition it's in at the lease signing. Take pictures and send them to your landlord! It's never too early to start a paper trail.
When Signing a Lease, Bring Your Checkbook and Get a Receipt
You'll need to bring a check – almost always a bank check – to cover the previously agreed on amount, a security deposit and either the first month's rent or the first and last month's rent. If you are renting a rent-stabilized apartment, the landlord can only ask for the first month's rent and a security deposit no higher than one month's rent. You should be able to receive the security deposit back when you move out, so you might ask your landlord where he'll be keeping it (i.e. which bank). Some extremely good landlords will keep it in a separate escrow account for you and give you back the interest it accrued while you were a tenant. These are the landlords you feel sorry to leave. Usually, your lease will serve as a receipt for these funds, but confirm that, just in case. Golden rule of renting? Always get a receipt.
Don't Rely on Your Phone; Bring Hard Copies of All Paperwork
Even if you have submitted it already, you should bring hard copies of all your paperwork with you when you go to sign your lease. Don't rely on screenshots or email attachments on your phone. It will be easier for everyone involved to have hardcopies at hand. Here's a handy refresher on the paperwork you need when signing a lease. 
Remember that your lease is a binding contract so you want to be sure it contains correct information because it could affect you in the future if the building is sold or if the management company changes hand.
Read Closely Before Signing Your Lease
When you are presented with the lease, you will read it closely — do not skim! — and confirm that it contains the following details:
The correct amount of rent
The day of the month when your rent is due
The name, address, and telephone number of the landlord
Which utilities, if any, are included
What the building's rules are
Got a Roommate? Get Them on the Lease Too
If you have roommates, their names should be on the lease as well. You should read the rules, if there are any, regarding subletting because stuff happens and you want to be able to sublet if necessary.
Get It in Writing.
If you and your landlord talked about repairs or outstanding issues during your final walk through or when you first saw the apartment, you need to make a record of this. An oral agreement is not enough! Get them recorded in writing in your lease. This includes any exceptions to the building's rules.
For example, some buildings don't allow move-ins to happen after five p.m. If you plan to move during those hours, you'll need to write that into the contract. You'll want to ask about pets or if you can run a home business from your apartment or even if you want to paint the walls a different color or use nails to hang pictures. Make sure it's all in your lease because changing a lease later on can open the door to increased rent.
Make Sure a Rider to the Lease is Attached
If you are renting a rent-stabilized place, makes sure the rent-stabilization rider is included in the lease.
Take Care of the Guarantor Paperwork in Advance
If you are using a guarantor, make sure that is settled before you sign the lease. Make sure the landlord has all the necessary paperwork from them in advance and be sure it is accurately reflected in the lease. Often the guarantor agreement and paperwork will be attached to the lease itself.
Does Your Broker Need to Be There?
Technically, your broker does not need to attend the signing, but most often they will be there because this is an opportune time for them to pick up their commission! If your broker is not there, often the landlord will take the commission check from you and pass it on. More often, the landlord will not attend the lease signing and the transaction will transpire between you and your broker alone.
You Might Not Get a Set of Keys Right Away
If the apartment is empty and ready for you to move in, you'll get the keys when you sign the lease. Chances are, however, that the previous tenant will still be there or the apartment needs more work or your lease doesn't officially begin until a certain date. In these cases, you won't get the keys until move-in date. Make sure you call the landlord or the super or the building manager a few days before your move-in date to make sure everything is happening as it should. We've heard of people showing up with a truck of stuff only to find that the previous tenant hasn't moved out yet, and that's just not very pretty.
Keep a Paper Trail
Keep a copy of all the paperwork that you and the landlord sign. These are official documents, and it can be hard to get a copy of them later on — especially if there's a problem.