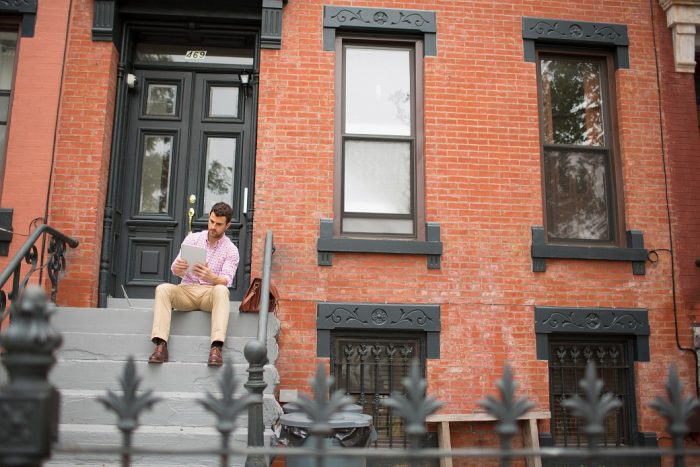 When you are working with a rental broker in New York City, you'll typically have to sign a lot of paperwork. Don't just blind check the boxes and sign on the dotted line. You should understand what you are agreeing to before putting pen to paper. Here we outline the key forms and fees to note when searching for a rental apartment.
Do Sign the Fee Agreement
The fee agreement is a form agents use to protect themselves and ensure they receive payment for their services. By signing the fee agreement, you are agreeing to pay the broker an fee if you rent in a building they show you. The form may vary from brokerage to brokerage so be sure to review before signing. Although most brokerages do require that you sign fee agreements, some do not.
It's important to get a copy or take a picture of the signed fee agreement. You're not obligated to pay the broker's fee if you rent in a building that you see on your own or that you see with a different broker. Although this might seem obvious, a deceitful agent may try to pull one over on you by writing in a different address on the form. Then he or she can go after you to collect a fee. It's totally crooked and reprehensible, but sometimes it happens, so it's just better to protect yourself. An ounce of prevention…
Definitely Do Sign the Agency Disclosure Form
The agency disclosure form outlines who the agent represents. In the case of renters, the agency disclosure form will indicate that the agent represents you as the prospective tenant and not the landlord. The document is not a legal contract, but it is required by the State of New York and acknowledges the fiduciary responsibilities an agent owes to his/her client. It states that it is her/her job to advise the tenant in good faith, protect their rights and interests and help them make informed decisions. It also confirms that agent is solely representing the tenant and not the landlord.
As such, it's an important document to sign – one that protects your interests and ensures the legitimacy of your relationship with your agent. Be sure to sign it! If your agent doesn't require you to do it, speak up for yourself and ask that he/she supply you with one to sign.
Don't (Necessarily) Sign the Rental Exclusivity Agreement
An agent may ask you to sign an exclusivity agreement with him or her. If you sign it, you will be agreeing to work only with that agent. This is rare, but if you see it, you should feel comfortable saying no.
You Are Not Agreeing to Rent an Apartment
Neither the fee agreement nor the agency disclosure form commit you to renting an apartment through the agent, or to paying the agent anything if you rent an apartment you found on your own.