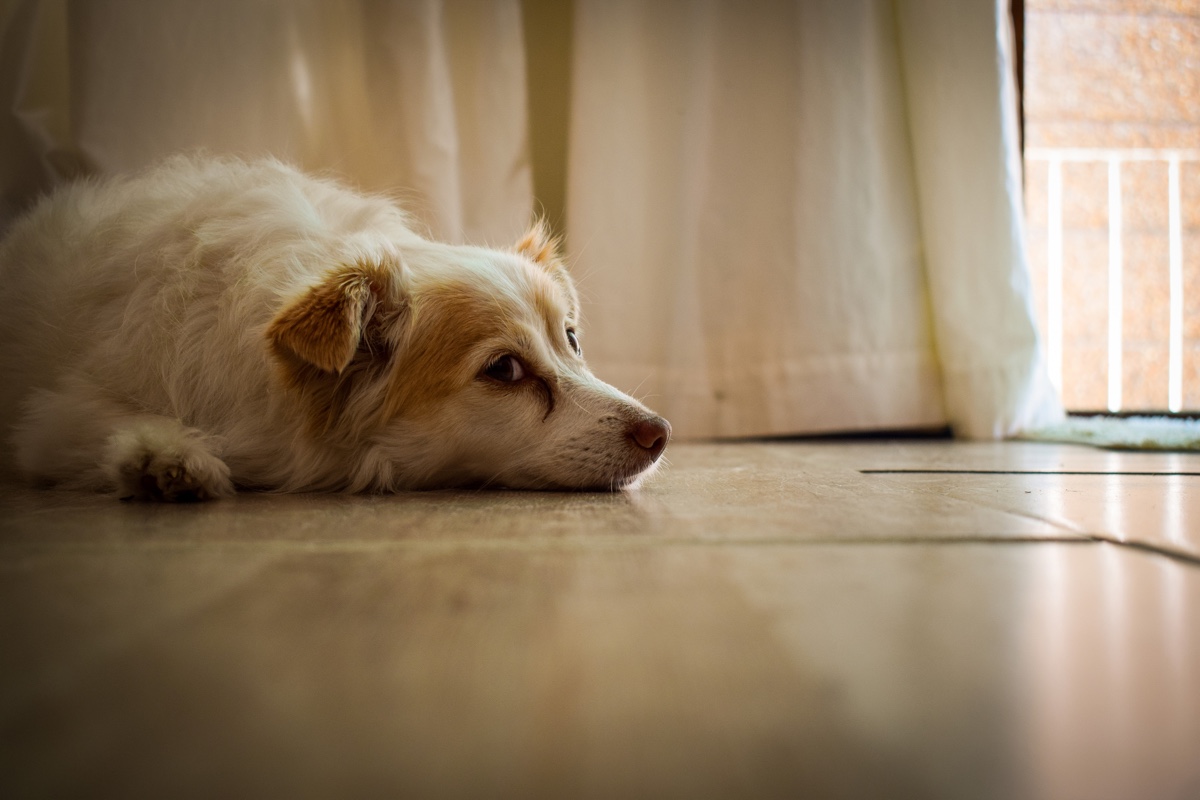 Congratulations! You've accomplished the rare NYC housing feat and landed an apartment that allows pets. Typically apartments that accept pets will also require an additional pet deposit because, you know, pets make messes of all kinds. While cats tend to make lower-impact pets, dogs — while undeniably adorable — can require a lot of maintenance and can wreak havoc on an apartment. Here are some tips for surviving raising a puppy in an apartment.
>>Search for pet-friendly rentals
1. Put Together a Budget
Being responsible for another living being can get pricey. You'll need to get an estimate of what food, pet insurance, toys, grooming, cleaning supplies and other miscellaneous expenses will cost on a monthly basis. This is also a great time to read the fine print of your pet insurance policy. Make sure your plan covers preventative care or any ongoing conditions your dog may have. Otherwise you could end up spending significantly more cash should your dog become ill.
2. Take Time Off Work
At first, it's best to get in some much-needed bonding time and allow your new fur baby to get acclimated to its new home. This is also a great time to stock up on toys and any supplies you may need, and to enroll your pup in obedience classes. Most importantly, you can use this time to establish a routine surrounding walk times, feeding times and, of course, play time.
3. Puppy-Proof Your Apartment
Puppy-proofing your home is a must. Don't leave garbage cans out in the open, and put household cleaners, cords and other choking hazards out of your dog's reach. Even certain plants can be toxic. Puppies chew, chew and chew some more. If you don't want your favorite shoes or knickknacks to become your pet's favorite snack, be sure to keep them out of reach as well.
4.  Talk to Your Neighbors
If you haven't gotten to know your neighbors, now's the time. Even if you think your pup is well-behaved while you're home, that may not be the case. As a precaution, ask your neighbors to come to you directly if they have concerns about noise or overall behavior. It's best they complain to you as a first course of action rather than your landlord or building management.
5. Create a Designated Area for Your Puppy in the Apartment
It's a bad idea to give your new puppy free reign of the apartment while you're at work, especially if it's not potty trained. To limit messes and accidents, designate an area of the apartment where your puppy can reside while you're out. Kitchens and bathrooms work best, as these areas are not carpeted and allow for easy cleanup of accidents. Otherwise consider blocking off a room for your pup with a baby gate.
6. Have a House Training Plan
One of the biggest obstacles of owning a dog is mastering the art of potty training. This challenge is made worse in NYC, where vertical living is common. Your dog most likely won't have a yard or patio to do its business, but proper house training is 100 percent attainable for your little poopster. First, you'll need to decide on the method. Are you going to use disposable pads, or have your dog go outdoors only? Either way, your puppy can only hold their urine and bowels for short periods — the rule of thumb is about one hour for every month of age. So if your pup is two months old, expect to give him potty breaks at least every two hours. And speaking of potty breaks…
7. Invest in a Dog Walker or Sitter
If you work full time not from home, you'll want to have someone check on your pup while you're away, or at least give them a quick bathroom break. Find a dog-loving friend or neighbor, or enlist the services of a dog walking service like Rover.
Related