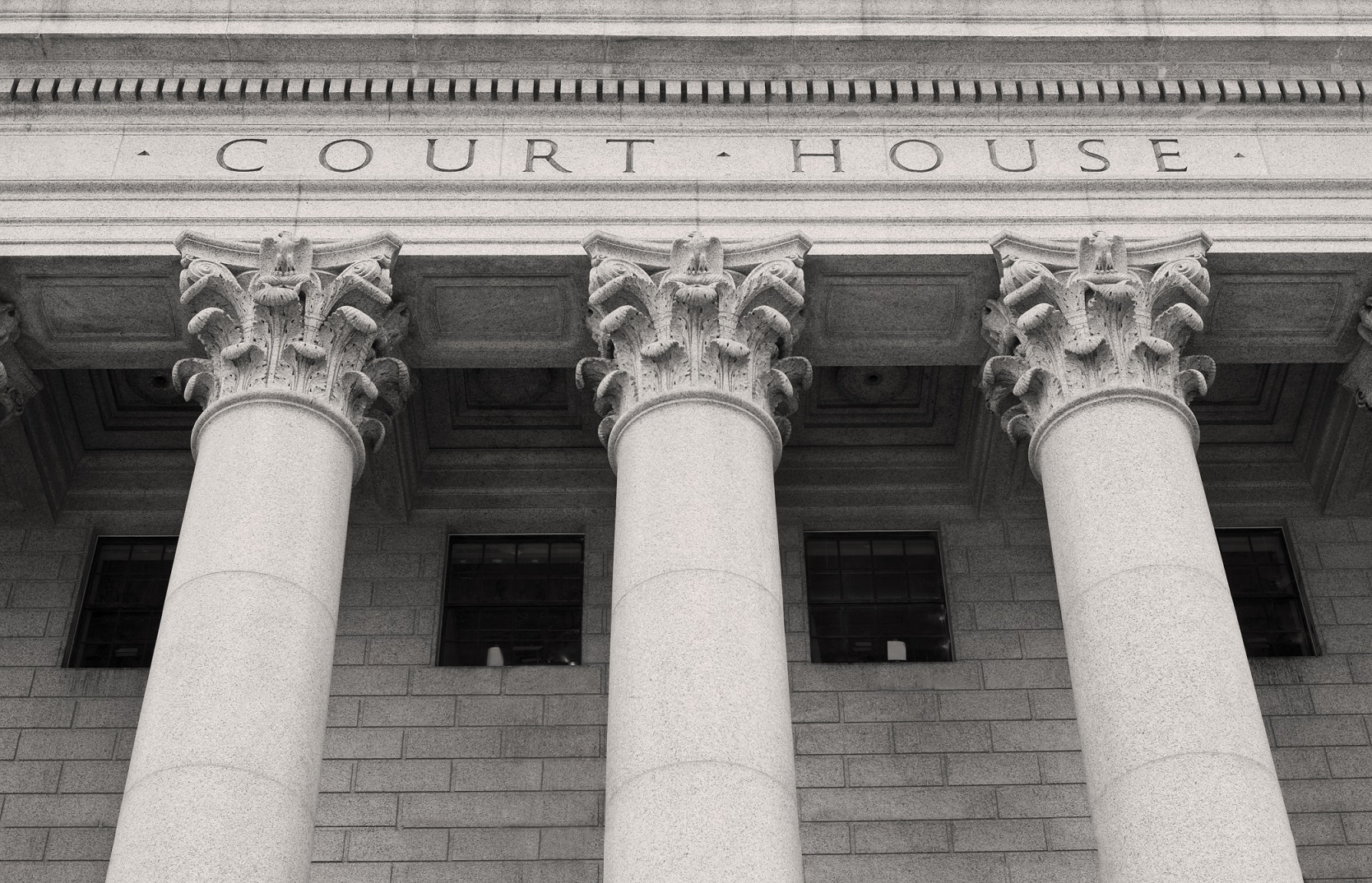 Most times, dealing with your landlord is straightforward: You pay your monthly rent, maybe get a leaking faucet fixed and perhaps renegotiate a new lease along the way. But, some landlord-tenant relationships can be more fraught. While it's best to try to handle issues with your landlord directly, that might not always be possible. Sometimes there is no recourse other than taking your landlord to court, especially if they have made some egregious housing violations. If you and your landlord are headed to NYC Housing Court, check out our quick primer on what to expect.
Most Common Cases Handled in Housing Court NYC
Both tenants and landlords can file a case in NYC Housing Court. Here are some of the most common ones.
Cases filed by tenants:
Housing part proceeding: Referred to as "HP Action"  by NYC Housing Court, "Housing part proceedings" occur when you or a group of tenants files a case against your landlord in order to get them to make repairs to your unit or building.
Illegal eviction proceedings: If you've been illegally evicted, the court can order your landlord to let you back into the apartment until issues are resolved.
7A proceedings: If a landlord has been delinquent in managing and maintaining the building for tenants, a "7A proceeding" can take place. It can be initiated by the tenants or Department of Housing. The goal is to have a judge from housing court appoint someone to manage the building.
Cases filed by landlords:
Non-payment: When a tenant has failed to pay rent, the landlord can move to evict the tenant.
"Holdover:" A holdover case is when a landlord would like to evict a tenant for reasons other than failure to pay rent, such as subletting illegally, becoming a nuisance to other tenants or any violations of the lease.
Costs Associated With Filing a Case in NYC Housing Court
While not exorbitantly high, there are fees associated with filing a case. These fees usually range from $45 to $70 depending on whether a jury trial is requested. Those who cannot afford to pay the fees may request a waiver or what is sometimes referred to as "poor person's relief." These court filing fees are separate from any lawyer fees, which the court will not pay. Plaintiffs may qualify for free legal representation through the Human Resource Administration's Office of Civil Justice.
What to Bring to NYC Housing Court
Your government issued photo ID (driver's license, non-driver identification card, IDNYC)
Landlord or management company's contact information
Copy of your lease
Proof of rent payments
Documentation regarding the problem or repairs. Example: No heat or hot water? Provide the dates you were without services. Make sure to include duration, time, photos where necessary, and who you spoke to about the issue.
Copies of any correspondence you've had with your landlord
Receipts of any repairs you've paid out of pocket
What Not to Bring to NYC Housing Court
 Food, drinks, and cell phones are NOT allowed in the courtroom.
Tips for Your Day in Court
Arrive early: You'll need enough time to go through security and often there is a line. Plan to arrive 30 to 45 minutes ahead of time.
Dress the part: While it might be overkill to wear a suit, leave the athleisure outfits at home.
Head to the "Resolution Part:" The Resolution Part is a court room where tenants and landlords can make their case before a judge or court attorney in an attempt to resolve their disputes before moving further along in the process. Here you'll also find a posted calendar with your name and a corresponding number. You will need to give this number to the court clerk.
Check in with the court clerk: Once you have your calendar number, check in with the court clerk and then wait for your case to be called.
You don't have to settle in a day: If you and your landlord cannot come to an agreement on how to best resolve your dispute, you can ask the judge for suggestions or opt to take the case to trial.
Don't Be Afraid to Utilize Court Resources
Have questions? Just ask. There are staff located in various court locations to answer questions and assist you on your journey navigating the housing court process. Other outside organizations can offer support as well.
Housing Court Answers: This organization is stationed in NYC Housing Court with regular walk-in hours for those needing in-person assistance and has extensive online resources as well.
The Legal Aid Society: This non-profit has offices throughout the five boroughs and offers legal advice in addition to representation for those facing eviction or holdover proceedings.
Additional Resources for NYCHA Tenants
Low to moderate-income New Yorkers who live in New York City Housing Authority's (NYCHA) public housing, have other options in addition to going to court to settle disputes. Tenants can request an interim income recertification to lower rent, file a grievance to have repairs made, or contact the customer care center for assistance.