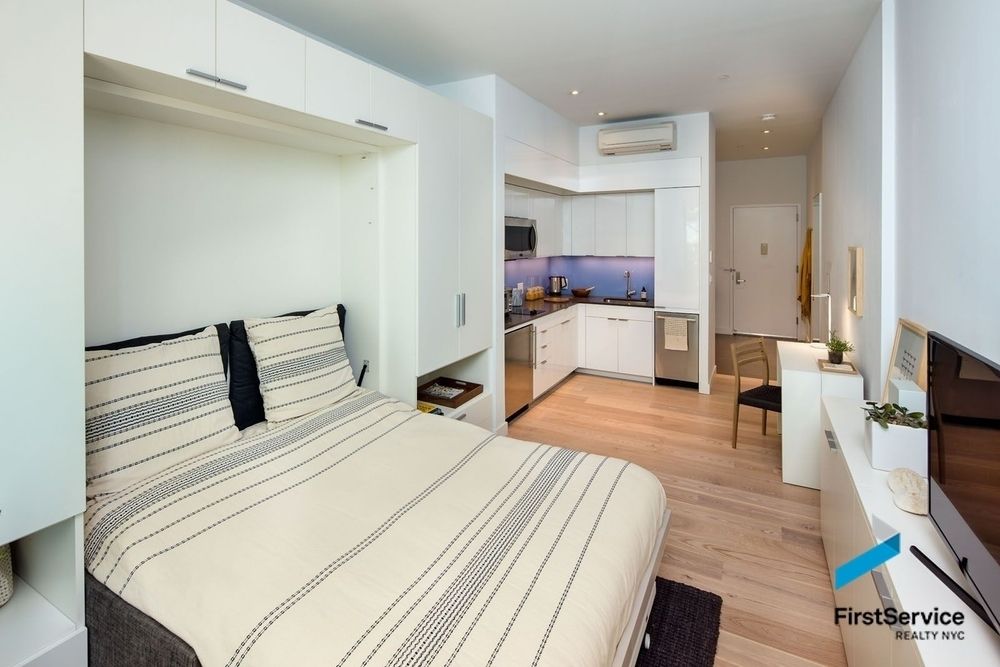 New York City is one of the most dense cities in the country with over 8.6 million residents living within its 300-square-mile footprint. To house all these people, we choose to build tall and small instead of opting for sprawl. This helps avoid the McMansion and strip mall syndrome that some cities suffer from, but it does mean that we live in very tight quarters. In recent years, the combination of limited space and inventory and growing demand has lead to the rise of micro-apartments. But what is a micro-apartment exactly? Let us explain.
What is a Micro-Apartment?
The term micro-apartment became a buzzword in the New York City housing market back in 2013 when then Mayor Michael Bloomberg announced a design competition to build the city's first micro-apartment development. Architects were encouraged to submit proposals for apartment buildings with units measuring no more than 400 square feet. The goal of the initiative was both to provide more housing and address the city's changing demographics, which have increasingly skewed towards smaller households made up of two or fewer people.
The result of the 2013 competition was Carmel Place, a nine-story, 55-unit building located at 335 East 27th Street, designed by nArchitects. The building opened its doors to tenants in the summer of 2016 and features apartments ranging from 260 to 360 square feet. While some of these rentals were offered via housing lottery, the rest are set at market rate prices and in high demand.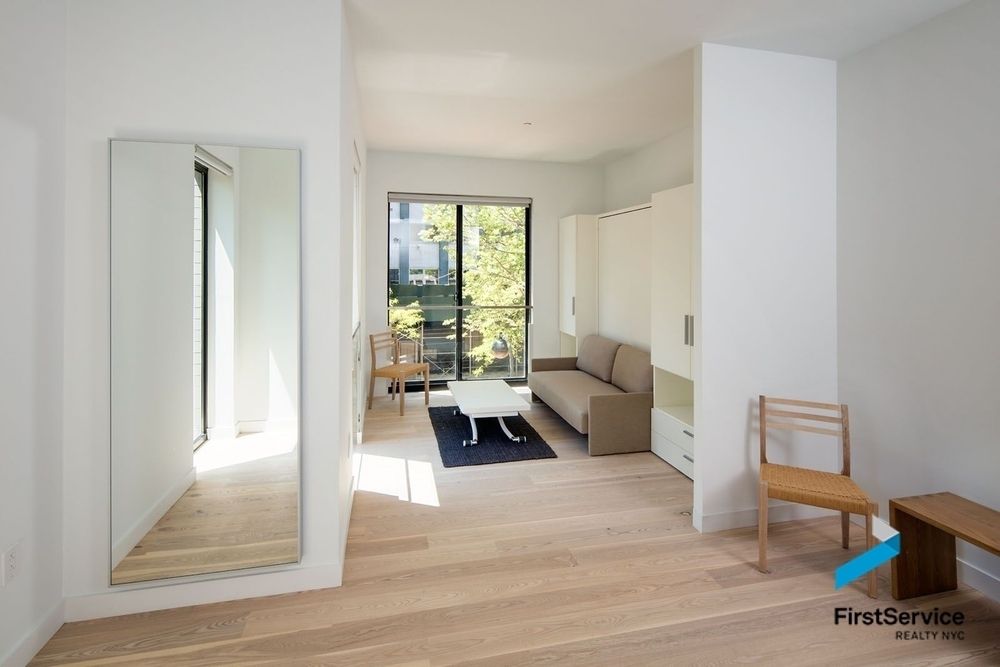 These small spaces are extremely functional due to clever furnishings including Murphy beds, convertible dining tables, desk space and countertops. The kitchens are outfitted with mini fridges, two-burner stoves and even dishwashers. Juliet balconies offer a bit of private outdoor space while high ceilings and large sliding glass doors let in lots of light, making the units seem more spacious.
Are There Minimum Apartment Sizes in New York City?
New York City does not outline a minimum apartment size, but it does outline a minimum bedroom size of 80 square feet. The city, however, does require that all apartments have at least one room measuring 150 square feet or more. In addition, all apartments must have a separate bathroom, with a sink, shower and toilet, and a kitchen or kitchenette. Bedrooms are required to have both a window and a closet in addition to the 80-square foot requirement. In the case of studios, the main living space must measure at least 150 square feet, not including the square footage that the bathroom, closet space and kitchenette space add.

The Drawbacks of Micro-Apartments
The drawback of a micro-apartment is self-evident… they are tiny! While Murphy beds and dropdown tabletops may be efficient designs, they can be a hassle and unsuitable to your lifestyle. For people with disabilities, micro-apartments are untenable given their narrow space parameters. And although apartments at Carmel Place feature high ceilings and great light, not all micro-apartments do, which could pose serious health risks.