Between Fort Greene on the west and Bed-Stuy to the east lies Clinton Hill, a historic, central Brooklyn neighborhood. Despite a vibrant culinary and culture scene, Clinton Hill manages to maintain an under-the-radar vibe that appeals to renters looking for a place to live, not a place to party. The local university, Pratt Institute, keeps a steady stream of young creatives flowing into the area, and they mix nicely with the more laid-back, stroller-pushing crowd that also calls Clinton Hill home.
Living and Renting in Clinton Hill
Median asking rent: $2,700
Clinton Hill may be small size in size, but it has a high density of great restaurants, beautiful brownstones and classic, leafy Brooklyn streets. There are also solid rental options, especially for those who value quality of life and peace of mind. That said, it is one of the more expensive Brooklyn neighborhoods, with median asking rents well above Brooklyn's borough-wide median of $2,744 per month, according to StreetEasy's most recent quarterly market report. For a monthly breakdown of median asking rents, see the chart below.
Median Asking Rents in Clinton Hill From January-August 2017
As with most of New York City, homes in Clinton Hill don't come cheap. Picturesque brownstones make up the majority of the housing stock, followed by brick rowhouses. New condo and luxury rental buildings tower above the historic mansions and carriage houses along main thoroughfares — a sign of the area's growing popularity. As the home to Pratt Institute and St. Joseph's College, Clinton Hill has considerable inventory as students move in and out. It's home to young professionals, students and young families.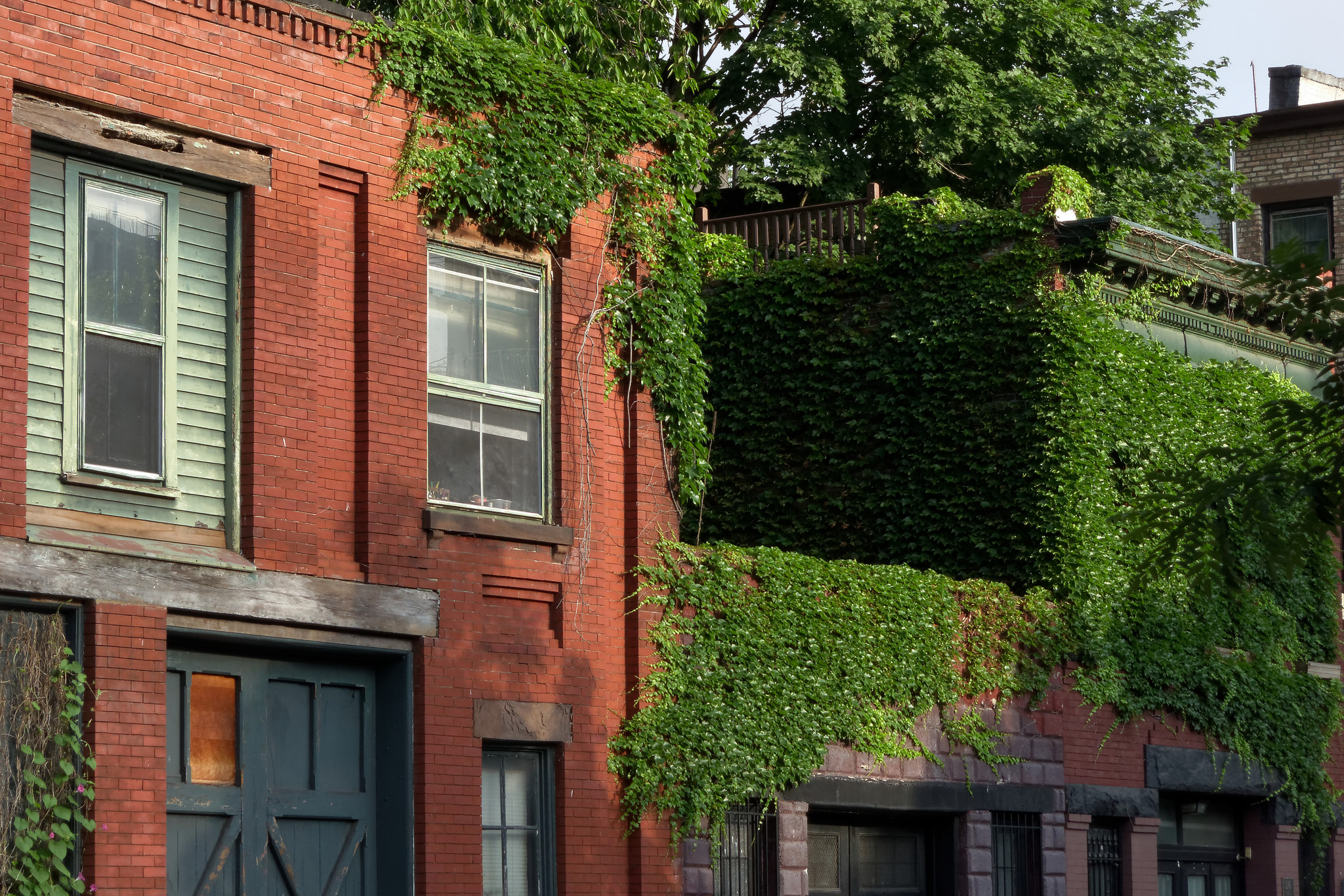 Commuting From Clinton Hill
Clinton Hill is served by the G and C trains. While these are both local trains, they easily connect to the A express train at Hoyt-Schermerhorn in downtown Brooklyn. The G also connects to the L train at Metropolitan Avenue in Williamsburg. If taking the C train from the Clinton-Washington stop, you can get to Midtown in about 35 minutes. Traveling on foot more your speed? The nabe is walking distance to downtown Brooklyn, and has a whopping six Citi Bike stations to make exploring Pratt, the Brooklyn Navy Yards, and surrounding neighborhoods a cinch.
Bars and Restaurants
While Clinton Hill is small in area, it's got a robust restaurant scene. Here are some local favorites:
Shopping in Clinton Hill
The main shopping thoroughfare of drugstores, bodegas, bars and restaurants runs along Fulton Street, but for heavy-duty shopping needs, you'll need to trek over to the Atlantic Terminal in Fort Greene. There you'll find familiar big-box stores like DSW, Target and Uniqlo. Clinton Hill also has a few consignment and vintage shops shops. Leisure Life, located on Myrtle Avenue, sells a small but thoughtful collection of designers, including an array of clothing and accessories like pocket squares, vintage varsity jackets and teddy bears. Green in BKLYN supplies a variety of eco-friendly gifts and stationery, and keeps a full stock of cleaning supplies and beauty products.
Gyms in Clinton Hill
If you're looking for a traditional gym, your best best bet is to head east to Bed-Stuy, where there is a new Blink Fitness on Fulton Street and a YMCA on Bedford. The Bed-Stuy YMCA offers a variety of classes, but also has a pool, sauna, basketball courts and a mini-track, as well as workout machines.
Within Clinton Hill, the options are more class-centric. You could become a lean, mean, boxing machine at CKO Kickboxing or test out CrossFit Outbreak. If a curated fitness regimen is more your vibe, pay a visit to Greys Gym for one-on-one sessions.
History and Architecture of Clinton Hill
Clinton Hill and Pratt Institute were founded by oil baron Charles Pratt in the 1880s. While the institute soon became the city's finest engineering school and attracted students from all demographics and walks of life, the surrounding neighborhood became an enclave for the super-rich. Although a few signs of the neighborhood's wealthy past remain on Clinton Street's mansion row, the neighborhood became more middle-class starting in the 1920s.
This diverse socio-economic history is reflected in the neighborhood's architecture. You'll find a mix of brownstones, old mansions and wood frame houses, all jutting up against new condo developments.
Notable Clinton Hill Homes and Residents
The Joseph Steele House on Lafayette Avenue is a Greek revival mansion and a rare example of the wood frame homes that were once common here. The Vendome building at 363 Grand Ave. is another Clinton Hill architectural gem and one of Brooklyn's oldest multifamily buildings. Its architect, the famed Montrose Morris, also designed the building at 289 DeKalb Ave. and the Romanesque revival Arbuckle Mansion on Clinton Street.
The area has also been home to famous residents including poet Walt Whitman, rocker Patti Smith, rappers Biggie Smalls and Mos Def, and actress Rosie Perez. Dave Chappelle also used the Broken Angel House in Clinton Hill as the backdrop for his 2006 "Block Party" film.
Related: