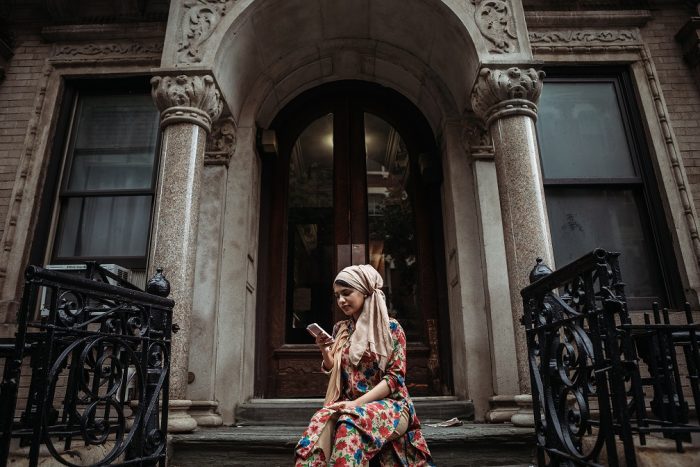 The only thing as expensive as the cost of renting in New York City is the cost of moving apartments in New York City. In large part, that's because there are so many associated fees that come when you move into a new apartment. One of the most expensive fees that renters should factor in when budgeting for a new apartment is the broker commission fee.
What is a Broker Commission Fee?
A broker commission fee is the dollar amount renters owe when a broker helps them find an apartment. Typically, the fee ranges from eight percent to fifteen  percent of the cost of the entire year's lease. Pro tip: The cost of the entire year's rent is the monthly rent times 12 (months.) So, if the monthly rent is $2,500, the cost of the entire year's rent, or the cost of the annual rent, will be $30,000.
Instead of quoting a specific percent of the full year's lease, agents will often quote their fee as one month's rent. That's the same as 8.3 percent of the full year's lease since $2,500 is roughly eight percent of $30,000. In hot rental markets, however, renters will likely face 15 percent broker's fees.
How Much a 15 Percent Broker Commission Fee Adds to the Cost of Renting an Apartment
| Cost of Monthly Rent | How Much the Broker's Fee Adds |
| --- | --- |
| $1,500 | $2,700 |
| $2,000 | $3,600 |
| $2,500 | $4,500 |
| $3,000 | $5,400 |
| $3,500 | $6,300 |
| $4,000 | $7,200 |
Pro Tip: Account for the Broker Commission Fee in Your Max Rent
One way to manage your budget is to work backwards. Instead of figuring out your budget based on how much you can afford to pay each month, you can factor in the broker's fee from the get-go. That means you'll be looking at apartments with lower asking rents, but ultimately you'll net out to the same target price. See the chart below for a breakdown of how much monthly rent you can afford after factoring a 15 percent broker's fee.
| If You Can Afford This without a Fee | You Can Afford This with a 15% Fee |
| --- | --- |
| $1,500 | $1,305 |
| $2,000 | $1,704 |
| $2,500 | $2,175 |
| $3,000 | $2,610 |
| $3,500 | $3,045 |
| $4,000 | $3,480 |
Do Brokers Ever Negotiate the Fee?
Yes. Some brokers will negotiate their fees so it's absolutely worth a shot. Renters will have their best luck negotiating fees in slow rental markets or in the off season. If you are looking in highly desirable area during the height of summer rental seasons, it may be harder to negotiate. That said, if you are looking the off season or looking at apartments that have been sitting on the market for a while, you may have more luck.
Also keep in mind that many brokers are required by their brokerage fee to charge a set fee. If that is the case for the agent you are working with then you will not have much room to negotiate the fee.
How to Avoid the Broker Commission Fee All Together
If you want to avoid the broker's fee all together, there are a couple of options.
You can search for no-fee apartments. Landlords of no-fee apartments agree to pay the broker's fee themselves instead of having the renter be held responsible.

You can renter directly from a management company and avoid working with an agent all together.

You can sublet an apartment.

You can work directly with a landlord. Typically these are referred to as "FRBO," or for rent by owner. These types of units are scarce, but can be quite appealing for renters on a budget.

Another way to circumvent the broker is by finding an apartment before it comes on the market and contact the landlord before he hires a broker to list it. This requires a lot of legwork and investigation. If you have a friend in the building or know the doormen, they could alert you to upcoming vacancies.