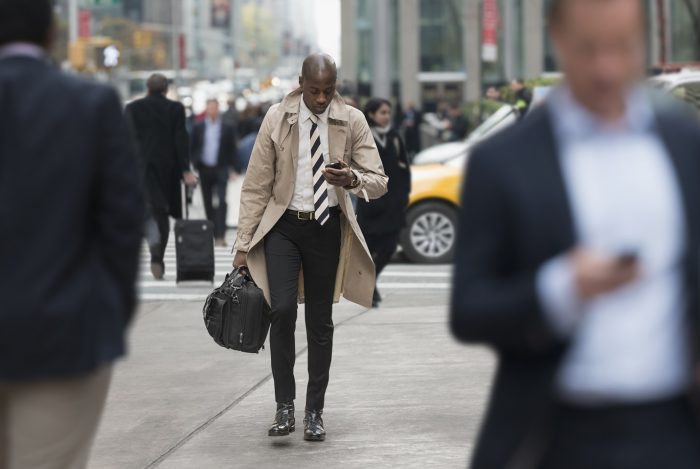 There's no getting around it. Viewing apartments takes a lot of time and energy. And let's face it, in the typical rental apartment search, no one has much time to spare. Here are tips to make the most of your time viewing apartments.
Have All Your Paperwork Prepared
While it's tempting to run out to see an apartment you fell in love with online, make sure you're prepared. That means having the necessary paperwork in order and bringing it with you. Landlords will give preference to applicants who are ready to commit on the spot. And if you're not ready, you will lose out.
Set Up a Meeting Place With the Agent
Sometimes agents might ask that you meet them at their office, a coffee shop or even a street corner near the apartment and not actually at the apartment before the viewing. There are a couple of reasons for this:
1) The agent does not like to reveal the listing's address for fear you will cut them out of the deal and go directly to the landlord.
2) This could be a bait-and-switch. It works like this:  Once you meet the agent, they will then tell you the apartment is no longer available and then offer to show you something else.
Therefore, have your guard up for agents who seem cagey and are withholding information. If your gut tells you an agent is not being upfront, find another agent.
You Will Probably Need to Take Time Off Work to View Apartments
Apartment searching in New York City is a rat race. New inventory can come and go in the matter of days, if not hours. Given the fast pace of the market and landlord's desire to fill their vacancies ASAP, prospective renters also need to act fast. If there is an apartment that looks promising, don't wait until the weekend to see it, because it will probably be gone. Brokers are responsive to motivated renters and are eager to show apartments as soon as possible. That means showings will happen during the day since the apartment is more likely to be unoccupied by the current tenants who are at work. Be prepared to take off time from work to view apartments.
Be Patient With Possible Delays
Some landlords are bad at coordinating keys. When you arrive at a building, expect possible delays while you or your agent track down the super or the doorman to get the key. It's incredibly annoying, but it happens frequently so it's best to just take it stride and be patient while your broker sorts it out.
Another issue can be congestion at the viewing. For example, when there are a lot of viewings for the same apartment, you may need to wait in the lobby until it's your turn to view the apartment. Bring a book or, of course, prepare to spend time on your phone.
Map Out Your Travel Itinerary in Advance
If you're looking at several apartments in one day, coordinate with your broker the order in which you'll see them. Map a route that makes it easy to walk to each one or take the subway or buses. If you are in a big time crunch, you can take a cab between different listings, but just be prepared to foot the bill yourself. It's highly unlikely that your agent will pay for your transportation costs.
It's also a smart idea to have a route planned in advance and have a road map of how you will get to the different apartments. Use Google Maps or Waze to determine the most efficient travel routes.
Set a Realistic Estimate for How Long Your Apartment Viewing Will Take
Budget two to three hours to see a few apartments. Depending on how far each apartment is located from each other, it could take approximately 45 minutes to get there, get in, and see it. So if you can only view during your lunch hour, then plan to see one apartment per day. Keep in mind that on the third or fourth day, the first unit you saw will probably be gone. A better use of your time would be to see four or five apartments in one day.