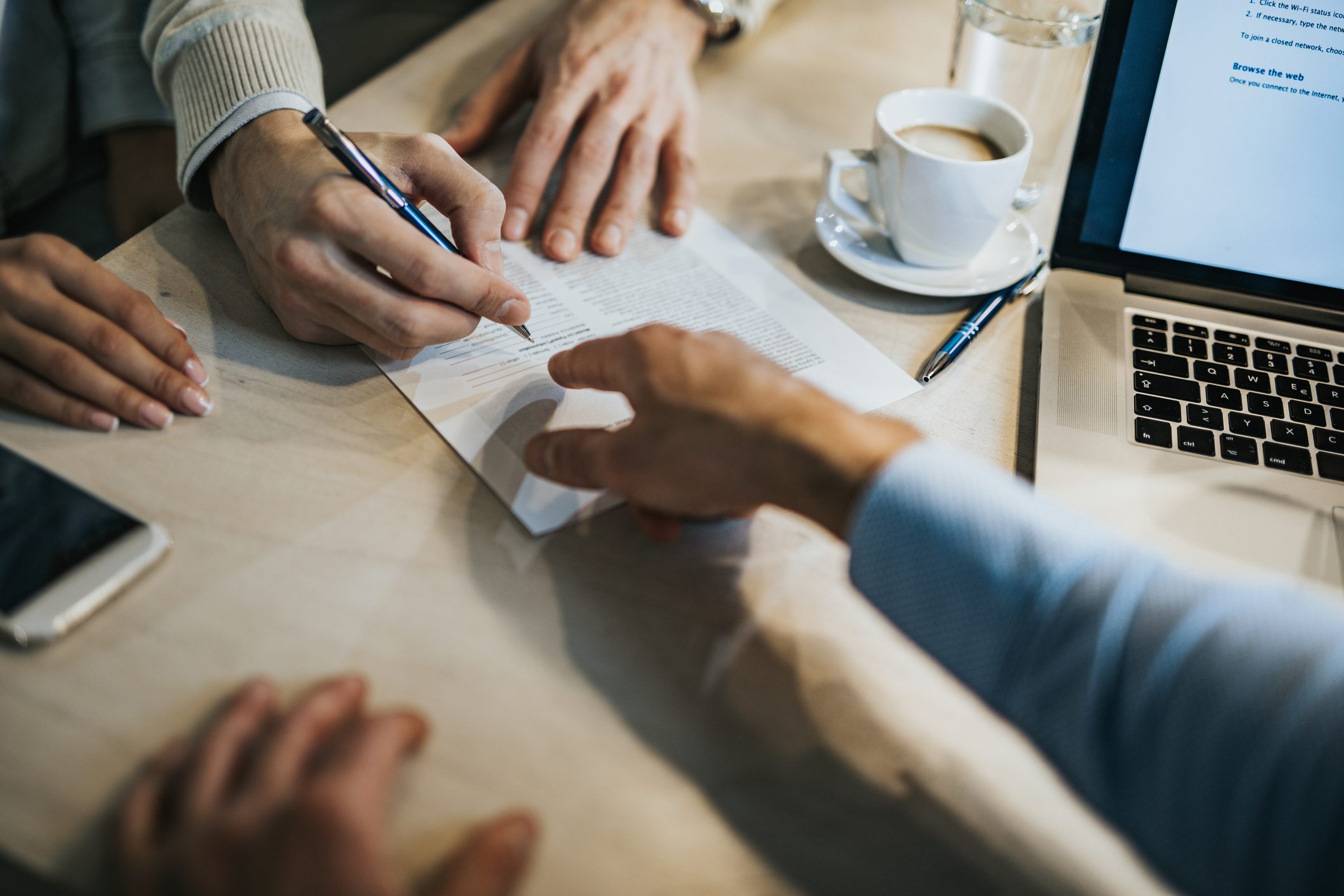 "Too long, didn't read" is the mantra for most renters in New York City when it comes to signing a lease. Even though reading anything longer than 40 characters can feel like a big commitment, it behooves everyone last one of us to read closely when signing an apartment lease agreement. While we'd be crazy to expect you to read every last word of your lease, there are a few red flags to look out for in particular. So yes, you can skim! Just skim carefully. Here are some tips to watch out for when reviewing your lease. If you spot any red flags, address them with the landlord immediately.
(The Rental) God is in the Details
Before signing the lease, you'll want to double check that all the basic information is correct. Are the names correct? Is the unit information correct? Is the rent amount stated what was agreed upon prior? Check to see when the lease term is scheduled to end and what happens afterwards. Is there an automatic renewal? It's best to fix any discrepancies before signing this contract. Other items to note include:
Names and contact information: All lease agreements should have the correct name of the owner, landlord or management company and their address, phone number, and email.
Payments: The lease should not only state how much the monthly rent is and when it is due, but also how and where to send those payments. Does your landlord expected a hand-written check under his doorstep or will he take a wire transfer?
Lease length: Did you agree to a one or two year lease?
Utilities: Are they billed separately or included in the monthly rent?
Your LL Can't Walk Into Your Apartment Unannounced
A landlords can't just waltz into your apartment unannounced. New York law stipulates that landlords must give prior notice before entering your apartment, unless it's an emergency — think fires or gas leaks. Look for language that limits the landlord's access. If those terms aren't defined, get clarification.
Landlords Must Provide for Heat. A/C? Not So Much.
NYC landlords are required to provide heat and hot water to tenants. During the "heat season" which runs from October 1 to May 31, the city requires all building owners to provide heat in accordance to their set temperature regulations. Hot and cold water must be provided year round. They are also required to provide power. Any language written that skirts these responsibilities should be called out immediately. Air-conditioning is an amenity landlords do not have to provide. If you find a place with central a/c, consider yourself lucky.
Your Landlord Can't Just Decide to Increase Your Rent at Random
Your lease should outline your monthly rent rate and the date each payment is due. Owners cannot raise your rent in the middle of your lease term. If the language around these terms is vague, or states that your rent can be raised during the lease term at will, get clarification ASAP.
It's Not Normal to Ask for Rent to Be Paid in Cash
If the lease states that your rent must be paid in cash, it could be a sign that something fishy is going on. Press as to why the requirement is necessary. In all transactions, whether you pay your rent as check, wire transfer, or in the rare case, cash, it's crucial to get a receipt.
Beware of Late Fees
Don't think late fees are a thing of the past because Blockbuster went out of business. Rental late fees are alive and well and landlords love to charge you for them. Don't get slammed unexpectedly —  the amount of any late fees should be included in the lease agreement. Usually there is a three day grace period, but every lease is different so be sure to double check yours.
Also beware that your landlord can't just make set an arbitrary late fee rate. The Department of Housing and Community Renewal requires that the fee be "reasonable," typically  5% of the monthly rent.
Your Landlord Lives Where?!
While having a landlord who lives in New Jersey isn't cause for alarm, one that lives in California, Italy or any international location should raise an eyebrow at the very least. If they don't have someone to manage the property in their absence, it may become difficult to get in touch with them for repairs or other emergencies. Should you proceed with an out of state, or out of country, landlord, be sure to discuss having a backup plan in the case they are unable to respond to your immediate needs.