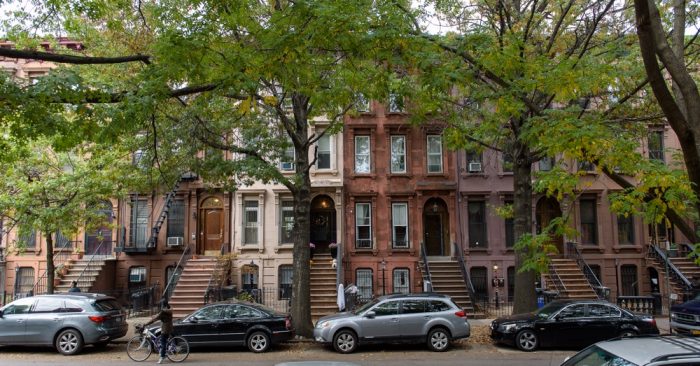 Searching for an apartment in New York City can be daunting and downright frustrating, but with a little planning and motivation, you'll slay the apartment hunt.
Be Prepared Ahead of Time
Unlike apartment hunting in other cities, applying for any apartment in NYC is an intense process that requires a lot of documents. Apartments fly off the market, so it's vital that you have all your documents and finances in order before you even see your first apartment. Give yourself at least ten days to get everything squared away. We've put together this apartment hunting checklist for ease.
Give Yourself Time, But Not Too Much Time
Most NYC apartments aren't listed until four or five weeks before move-in day. If you start searching sooner, anything you look at will likely be gone by the time you want to move. If you are planning to move into a high-occupancy, high-rise building managed by a corporate rental management company, you can and should look at comparable apartments in those buildings. The apartments in these buildings will be very similar, so it's a good idea to check them out ahead of time so you can decide if they meet your needs.
Apartments Go Fast
Often when new inventory hits the market, the best deals disappear quickly. Given the fast pace of the New York City rental market, you should be prepared to start searching five weeks before your move date – this will give you a bit of an edge on other renters entering the apartment hunt. If you're working with an agent, keep in mind that many won't work with you if your move-in date is months away because apartment availability is hard for agents to predict.
Find a Roommate Before You Find an Apartment
Confirm your roommates ahead of time, and lock down every roommate's information. Each individual will need to provide a ton of documentation, and you'll all need to be ready to act fast. It's essential that you have responsible and trustworthy roommates, and in many ways, securing an apartment will be the true test of how trustworthy your roommates will be.
Consider a Roommate Agreement
You should consider drafting a roommate rental agreement, if you have any concerns about your roommate. If you have a roommate who is having trouble putting together all the necessary documentation to sign a lease or is resistant to signing a roommate agreement, chances are that person won't be a reliable roommate. Suppose you sign the lease, and things go smoothly for a while, but then your roommate hits a rough patch and can't pay his or her share of the rent. This is where trouble starts. You are liable when your roommate fails to pay rent since you both you and your roommate will be on the lease. As such, you could be at risk for eviction.